Best Interstate Move Services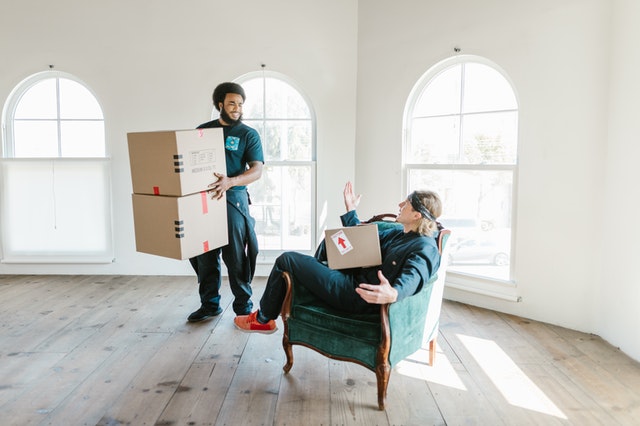 Best Interstate Move Services | Affordable Moving Company in Long Beach, CA
All moves that involve crossing a state line require special federal authority. U.S. federal laws and regulations, including insurance requirements, are designed to protect consumers before, during and after their moves.
Over 60% of Fullmoving.net's customers are moving Interstate each year.
Planning your interstate move begins with a free moving quote, which covers the items you will be moving, dates, additional services and all relevant details. We provide our customers with open, honest and thorough communication before and during your move.
Whether you are moving a small apartment or need to move employees of a corporation to a different state, Mayflower can assist with your next state-to-state move.
Planning Your Long Distance Move
Our experienced interstate movers have received extensive training. They are hand selected from our teams of professionals. Understanding the difference and value of an interstate moving company is essential.
We are a dedicated freight service, not freight forwarders or brokers. It means we are your service provider from start to finish and do not sell your "move" to the highest bidder.
You have a set day(s) of arrival, including packing, loading, and other services for your move.
We provide a set day of delivery at your destination. Unlike freight forwarders, we do not make you wait long periods for a "delivery window".
Your items are not bulk loaded with other families' items.
There are no transfers from truck to truck or warehouses like freight forwarders or brokers.
We are with your belongings from start to finish!
As trusted interstate movers, we ensure that every Fullmoving.net customer receives the best service and support.
An expert organised interstate move at a great price
Highly trained interstate movers with an interest in providing fast, friendly, and fair services
Clean, well-maintained trucks to safely transport your household possessions
No hidden costs or fees – ever
Experienced professionals who are appropriately licensed, bonded and insured.
Respect for all of your belongings by a company that treats each move with care
There are NO ADDITIONAL/HIDDEN FEES OR CHARGES. We provide all moving equipment (tapes, shrink wrap, moving blankets, wardrobe boxes, hand trucks, and dollies) that are included in the hourly rate. We also help you with disassembling and reassembling furniture. We are fully licensed, bonded, and insured.
Our team is highly trained in furniture protection, proper packing techniques, very efficient, well-mannered, and friendly.
What People Say About Us
Moving isn't usually fun, but our guys show up to every job with a smile on their face and a ton of positive energy. Check out what our customers are saying about how awesome their moving experiences have been!